My Reflections...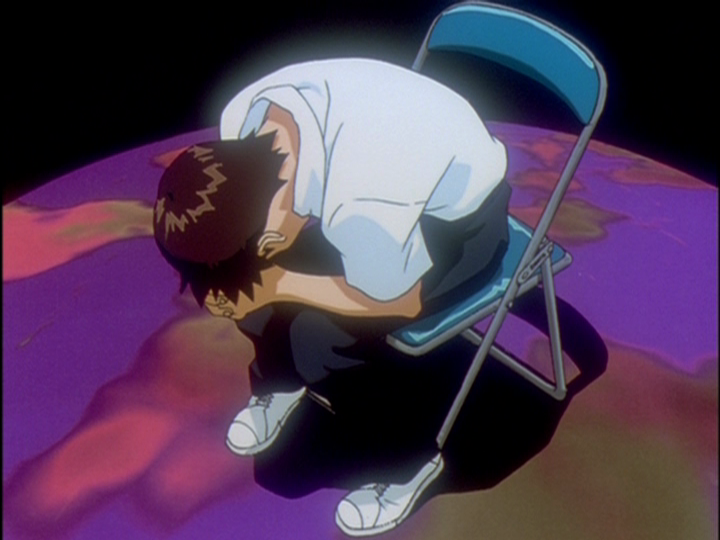 05/10/21 Another year without updates
Well... Let's see what is going on here... I don't know how to say this, It's been a very lazy year, I wanted to improve this website or whatever, I don't really care, whatever, I don't know what else to do, maybe I should shut down this site, but not now, possibly in a 2 years or before, an update or something is coming this month or next month, who really knows?
10:30 AM
05/06/20 Almost a year later...
To be honest, I forgot this website, maybe because I was a busy doing nothing, but anyway "Who really cares about this site?" , I mean, sometimes I think I wasted my time doing a lot of meaningless things like drawing, writing, being isolated from everyone in this world, living like somekind of "Hikikomori" or something worse, feeling bored of everything, you know living this "new normal life style", this decade sucks a lot, I guess I don't have more things to say, I will try to update this site soon as possible, with all this free time...
11:02 AM
09/17/19 Update or something?
After few months, I've decided to update this site, but the problem is... how, I don't have any idea how to update this, needs more pages or something very crappy, or maybe a picture of an old DVD cage, I'm empty, I need ideas or whatever...
11:06 AM
05/15/19 No Future
I don't know, sometime I feel litle depressed or who really cares, I feel empty, without any plan for my future, I'm getting older and my life is stucked, I guess my life is waste of time, but... There is any hope in life?
00:19 AM
09/23/18 Useless, lifeless or whatever
Finally an update or something, well is an insignificant update, just like my life. So maybe this month or maybe next month i will upload a few draws and a comic, or who really cares, is just meaningless like... who really knows, i feel tired of everything. So... bye...
12:06 PM
08/26/18 Maybe someday.
I was very busy this months doing something, i don't know, maybe wasting my time in something useless, i want to update this site but the time is... Just i need more time or something, but someday i'll update this site.
15:40 PM
09/06/17 After all this time...
OK, i wasted too much time, someday i will update this site, but today i guess not, maybe this weekend or next week, sorry...
18:33 PM
01/08/17 Update (first part)!
Well... it's time to update this site, i haven't enough time to do this because i was busy with university and personal problems, but now i have enough time for update this site.
12:55 PM
11/10/16 Very Important News!!!
Ok, i haven't enough time for update this site, so... the update is really soon, maybe in two weeks, until that day please wait, you can send me an email if you want...
20:05 PM
09/03/16 Sorry...
Just sorry, i forgot this site for a while, sorry, sorry, sorry, sorry...
16:59 PM
07/03/16 Disturbed Mind: Death & Rebirth
The site Anniversary is in a few days, so the site will have a complete redesing, now with CSS, more pages, more wacky stuff, comics or links to my comics, my art or whatever and something else, Ohh i almost forget, my blog in spanish will have too a redesign...
21:47 PM
06/16/16 Empty
Ok, i've had enough of everything, but now i feel really empty, because... well i don't know, maybe i'm a little depressed for something stupid or whatever, human psychology is a nutshell...
23:46 PM
05/11/16 Sick
I'm sick again, i'm coughing since some days, now i feel a little sleepy, someday i will update this site with more pages and links...
01:46 AM
03/28/16 Update
I'm back!!! in april: links to my other accounts and maybe a webcomic, and soon animation, yes i'm learning animation. now i have to say good bye, just for now...
17:45 PM
03/04/16 Here Again!
Wow! i'm back, i was away for many week, cuz' i was working and stuff, anyway, i will upload my comics and art soon i guess...
21:30 PM
01/23/16 Coming Soon in this site
So i drew some stuff and they're coming, just wait until January 30th...
16:29 PM
01/01/16 New Year
Well a new year, i have to say i'm a little happy, and soon i will post some comics and others.
23:55 PM
12/20/15 A Few Words
This doesn't have any sense, is just a little annoying for me...
22:17 PM
10/30/15 Happy Birthday to me...
Whooo i getting older, now i feel sick and empty...
18:06 PM
10/01/15 Sadness
I feel sad, that's all...
01:18 AM
08/17/15 Headache
i feel bad, tonight is the night, words without any sense, just i can't... my head is killing me now, i feel bad...
22:21 PM
08/02/15 Art School
So i'm going to art school...
17:10 PM
07/19/15 A very cold night
I'm sick, i hate being sick, why am i sick? Well i don't know, who really cares. I don't want sleep, it's a beautiful night and i don't want sleep, i love the darkness and it's beautiful night, but it's very cold outside and i'm sick...
02:39 AM
Update I'm still sick, so sleep is bad for health, i guess... 11:05 AM
07/15/15 Just some words...
A dark and weird world is outside there...
23:12 PM